Drink In The Beauty And Flavors Of Temecula
Centrally located near all of SoCal's major cities, Temecula Valley is a well known wine and beer country, with over 40+ stunning wineries and a dozen of breweries. The wineries offer everything from tours and events, to restaurants and early-morning hot air balloon flights featuring panoramic views. So book early.
Visitors can also enjoy a wide range of outdoor recreational activities, including a historic Old Town featuring wooden boardwalks, artisanal shops and restaurants, along with a bustling nightlife. Things have just begun to reopen after COVID.  I am not being paid to advertise for any of these businesses, this is my own personal favorites in Temecula.
Temecula Olive Company & Tasting Room
In the heart of Old Town Temecula, you can find the Temecula Olive Oil Company and Tasting Room. A charming, general store of all things olive oil and tasty goodies!  
They proudly boast being a family owned oil ranch and local business. They grow and harvest a wide variety of olives, which are hand pressed using the traditional methods to produce a full, fresh, flavorful 100% extra virgin olive oil.  Their signature harvest-dated olive oils and vinegars are: Olivum, Fresh Blood Orange, Fresh Basil, Roasted Garlic, Just Dress It, Just Dit It, Vanilla & Fig Balsamic Vinegar, California Balsamic Bianco made with honey, and California Balsamic Bianco Pomegranate.  
The olive oil is full bodied like a fine wine.  Try each of them in their large Tasting Room, along with their signature vinegars.   To shop online go to www.temeculaoliveoil.com.  
House of Jerky 
Taking beef Jerky to a whole new level this quaint country store is located in Old Town Temecula.  Located in the historic Welty Building,, they have been making and selling jerky since 1993.  
They make products the old fashioned way, sliced from premium lean cuts of meat and are not ground, chopped, processed, or formed (like many other jerky's). Most House of Jerky products are made fresh with no preservatives or MSG added. To locate them, or order their incredible beef jerky, go to:  https://temeculahouseofjerky.com..
Thomas Kinkade Gallery
Whether you like Thomas Kinkade or just art in general, this Gallery is a beautiful place to escape the heat and wander the stunning paintings of Thomas Kinkade, the Painter of Light.  It was this dedication to singular-minded focus on the ultimate goal of Sharing the Light™ that made Thomas Kinkade, the most-collected living artist of his time.   To learn more, contact their Temecula Gallery at 951-506-1070.   Or check out Thomas Kinkade's works at https://thomaskinkade.com/shop/.
The Honey Store
Temecula Valley Honey Company was created in 2005 to satisfy a need for high quality local honey. It has always been their goal to concentrate on the highest quality techniques for packing and bottling to ensure our customers receive a consistent and natural raw product every time.  
Along with your honey, you can't forget to pick up a picnic basket.  For those who love the finer things in life, try taking in an outdoor concert or a sunset walk on the beach. Nothing will pull this evening together better than a Wine Tote or Wine & Cheese Basket. Now, if we're talking romance, Yogi Picnic Baskets has you covered, be sure to check out the Picnic Baskets for Two that are fully lined with cutlery and dishware included. Nothing say's I love you, like a romantic picnic with a loved one. https://temeculavalleyhoneycompany.com.
Beer Country
Temecula and its neighbor to the north, Murrieta, are both transforming into Beer Country.  There's over a dozen breweries in a five-mile stretch heaven.  To learn more about the various breweries, check out this fun, guide put on by The Beer Travel Guide, self-professed beer experts: http://thebeertravelguide.com/the-best-brewery-hops-in-temecula/.  
My favorite brewery is Aftershok Brewery.  It has indoor and outdoor seating a edgy, industrial chic style bar.   They proudly tout their goal is to produce the most memorable world class beers possible. We agree!!   https://aftershockbrewing.com.
 Ponte Winery and Hotel
The winery is a stunning estate, on rolling hills, with incredible views. The italian style villa with indoor and outdoor dining is a must see while in Temecula. Their meals are five star and the wines compliment even the most basic of palates. They are known to have very knowledgeable wine stewards. Their old Italian charm is unmistakable, the reds are the five stars. Another beautiful spot for a wedding or anniversary. 
Surrounded by nearly 300 acres of mature vineyards and by views of rolling hills, they are a short drive from Old Town. They boast they opened their winery in 2003, and became innkeepers in 2012 and have since become the benchmark for great service among Temecula wineries. They do have a spanish style, boutique hotel for their guests which is great if you decide you want to stay in the Temecula Valley and don't want to have to drive home. It's also a beautiful location for weddings. The wines were terrific and we enjoyed our stay on the outside dining patio with unobstructed 360 views of the vineyard. Post-COVID the hotel was taking reservations.   https://www.pontewinery.com.
Leoness Cellars
Nestled in the rolling hills and vineyards of Temecula's Wine Country, Leoness Cellars offers a enchanting setting where visitors can enjoy great wines, spectacular views, and wonderful times with family and friends. We eded our day at sunset senting on their gardened tiered patio, with stunning views of the rolling valley for our backdrop. We found their whites especially wonderful and found ourselves enchanted by it's 50 shades of green rolling hills that make up the vineyard.
Leoness Cellars is deeply rooted in the history of agriculture and farming in the Temecula Valley. Leoness Cellars was founded in 2002, on a hilltop overlooking the beautiful Rolling Hills Vineyard Estate on De Portola. These 20 acres of Cabernet Sauvignon were planted in 1999 by Stage Ranch using the finest Cabernet clones and appropriate rootstocks. The grapes from these vines have been used to craft some of the most enjoyable Leoness wines.  https://www.leonesscellars.com
Robert Renzoni Vineyards
The history of winemaking in the Renzoni family dates to 1886, when Robert's great grandfather Federico began working in the vineyards near Fano, a small Italian village on the shores of the Adriatic Sea. After many years apart, the family was once again reunited in Temecula, when Robert Renzoni and his parents each moved there in 2004. The muse of winemaking again beckoned. They purchased a beautiful property on De Portola Road in Temecula, and supplemented the existing vineyards with additional plantings in 2006.
Robert Renzoni Vineyards is a remarkable estate, nestled in the heart of the Temecula Valley. It was one of the last great undeveloped properties in Temecula and has all the characteristics of a great wine estate: rolling hills, different microclimates, three distinct soil types and multiple elevations. The property provides an ideal growing climate as well as scenic vistas from which to enjoy the beautiful landscape that is Temecula.
Surrounded by soaring mountains, the picturesque estate includes beautiful olive trees that add to the lush landscape. The vineyards are set among rolling hills and along a creek that flows through the lower vineyard and a smaller creek that flows through the picnic grounds at the rear of the property. https://robertrenzonivineyards.com.
Fine Art Prints
Take home the California lifestyle with these Fine Art Prints and Products.
This "Carmel Beach'' image reveals the amazing beauty of Carmel, California. There's something calming and reassuring about the lapping of the waves and mist. The back and forth of the tide-pulled waters... are soothing to the soul.  
Joshua Tree National Park is a vast protected area in Southern California.  Named for the region's unique, twisted Joshua trees and beautiful high desert.  This "Moonrise over Joshua Tree'' image captured a bright moonrise just after a storm. One of the best ways to see Joshua Trees is at night when their silhouettes strike a stunning pose against the a colorful background.
This "Lake Tahoe at Sunset'' image captured a sunset over the tree laden Lake Tahoe.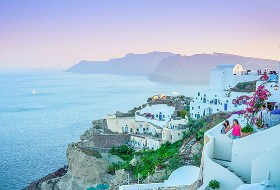 Beautiful Content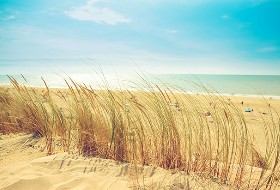 Printing and Typesetting
Simply Dummy Text
FOLLOWING ME ON SOCIAL MEDIA IS THE GREATEST COMPLIMENT! 

I ENCOURAGE YOU TO LET ME KNOW YOUR FEEDBACK.
Author
Tracy Heschong-McCrackin
Tracy Heschong-McCrackin is an award-winning writer and photographer, who has had her work recognized across the country.   She started her photography studio 20 years ago and specialized in portraits, landscapes and commercial photography.  Tracy draws much of her inspiration from her travels.  She has a passion for investigating off the beaten path locations, cultures and individuals.  It is those moments of exploration that her creativity is ignited and much of her artwork is born.  She is a photographer, designer and travel blogger.  Her Gallery can be found at:  www.tracymccrackin.com.